Linemen ROPE ACCESS

(See the full slide show at bottom)
Ropes That Rescue (RTR) is a leader in the electrical bulk power delivery (transmission) field. We specialize in tower, substation and mid-span conductor rescue training and rope access. Our power line rope access training was ground-breaking in the early years and RTR's Reed Thorne pioneered the way for power companies to use this as a tool on power transmission structures. It was a steep learning curve as getting linemen to wear climbing style helmets instead of the usual linemen "brain buckets" was a tough sell. Reed's initial transmission line rope access techniques were recorded in Alan Drew's historical
"The American Lineman"
book for
Northwest Linemen College
(see bottom of this page). Many of Reed's early photos of power line rope access are shown in this publication. The very first
SPRAT
(
Society of Professional Rope Access Technicians
) "certified" transmission linemen were a tough group of Southern California Edison Company Trainers in 2007 trained by Reed in Chino, California. His extensive knowledge comes from transmission line experience in T&D which very few training companies can offer. RTR knows power lines and has trained some of the largest utilities in the US. We always say
"Training BY linemen, FOR linemen"
.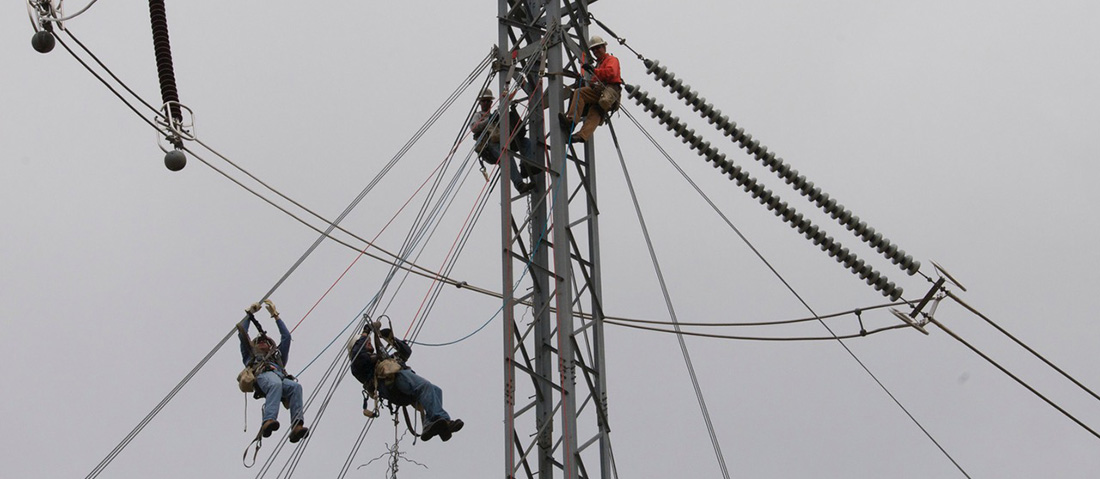 Our in-depth, hands on training is broken into three distinct and different areas involving transmission lines:
1) Rope access for transmission linemen (doing work via rope with written work procedure)
Accessing tangent insulators (V string and I string)
Dead end insulator strings (hot end)
Conductors (single, twin, triple and quad sub-conductors)
Transmission tower guying systems
Any area of a transmission tower (self supporting or guyed)
Radio communications tower workers(self supporting or guyed)
2) Rope rescue of linemen off of power transmission towers and conductors
3) Fall protection using 100% attachment and rope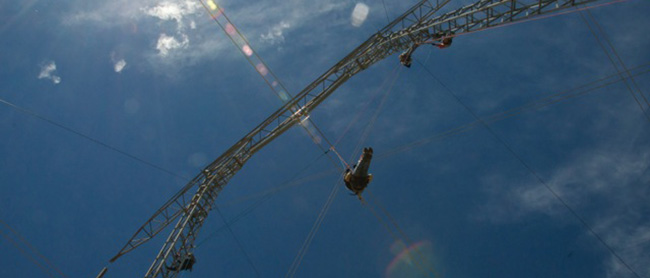 RTR has trained in transmission line rope access:
Public Service Electric & Gas, NJ
Pacific Gas & Electric, CA
Southern California Edison Company, CA
Los Angeles Dept. of Water and Power, CA
San Diego Gas & Electric, CA
Essential training for:
Transmission linemen working on and off ropes
Those wishing alternative methods of providing 100% fall protection on structures

Super lineman, Alan Drew, of

Northwest Linemen College

holding the bestselling hardcover book he authored The American Lineman. Alan serves as a technical consultant for NWLC and still remains as a part time instructor. At far right, Alan retrieving a very rare old multi-part porcelain insulator from a pole in Idaho for Reed Thorne referred to in the hobby as an Thomas gray M-2430. Reed is a porcelain and glass multi-part insulator collector and he still has this M-2430 in his collection. See more insulators of Reed's HERE.