RTR and the pandemic...
From Reed Thorne (Winter 2022):
2019, 2020 and 2021 are years that many of us will never forget. Many of our programs here at RTR for late 2019 through most of 2020 were canceled which really served only to disrupt our training schedule severely. Our international Canadian, Japanese, Australian, UK courses are got killed due to the pandemic. Even some of our stateside courses we run each year were affected. The Utah Rock Exotica Artificial High Directional Workshop which is extremely popular has been canceled for two straight years in a row (2020 and 2021). The New York "Gunks" class was also snubbed in 2020 by the host, Mohonk Preserve. Canada, Australia and New Zealand as of this writing are still shut down to international travel. The UK is open which is where RTR has three back to back workshops (2 Artificial High Directional Workshops and 1 Team Skills Rescue Workshop) running in July and August 2022. Hopefully these will stay on the 2022 schedule as they are almost filled to capacity with students from all over the European Continent and the UK (Scotland and Ireland). The Juneau, Alaska the 2 Mountain Rescue and Industrial Rescue Workshops are still on as of this time, and we are hopeful to complete that important workshop (Team Skills Rescue Workshop) in Jasper, Alberta the week after the AK workshops.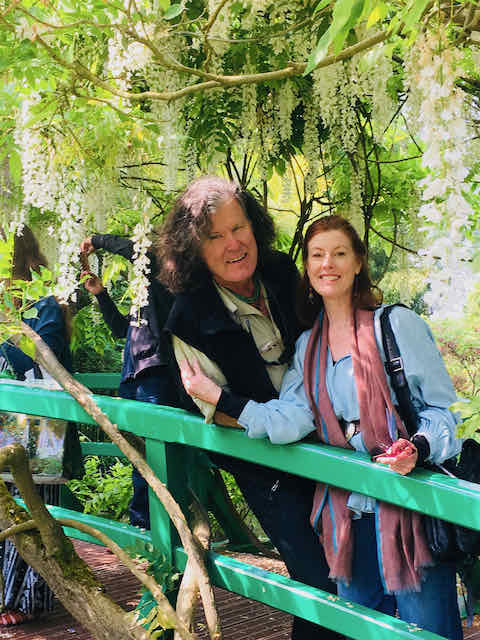 Jayne and I are finishing up our vaccines for the pesky Covid-19 virus in February and that documentation will enable Jayne to continue her part time job at the Cottonwood Hospital. For me, I will be able to get onto an airplane and travel internationally. So far, the 2022 schedule is filling very nicely with two workshops in Cleveland this year alone.
So what has the pandemic been good for? Some may say, 'not much'.... That is certainly understandable. There has been so much loss of life and livelihood here and all over the globe. The negative consequences are staggering. But many good things have happened as a result too. Seemingly insignificant things like 'reconnecting' with old friends, to your loved ones, to a spouse. Time to SLOW DOWN just a wee bit and make time for more than just work (Americans in particular work too damn hard!). Just taking the dogs for a walk in the forest to get away and enjoy those simpler things in life which give it so much meaning. A prime national forest is just behind our house in Oak Creek Canyon and it is only used by we Thornes and our dogs as a departure from our busy lives. How awesome is that? One of the best things that has happened to our family is the addition of another grandson, Miles, who is just turning two. Each Monday, I take our granddaughter, Eliana, (now 4 years!) to Out of Africa Wildlife Park in Camp Verde for a day of adventure with her "grandpapa". It is a special time indeed. Another fantastic thing is our new puppy, Iona, who is a golden-doodle and so vivacious and full of mirth and energy.
I has been spending more and more time painting on canvas. As some of you know I love to paint with others and so we formed a new group of aspiring oil painters called the "Oak Creek Canyon Painters Society". My wife, Jayne is also taking up painting and she is doing very well at it. During the early stages of the Covid-19 lock down in AZ in 2020, all of the famous Slide Rock State Park was shut down. So the OCCPS had the entire water slide to themselves, something only this pandemic could possibly do! Normally there are hundreds there each day. So, all things considered, Jayne and I are thanking God for His majesty and grace. We are very THANKFUL to Him in having our health, our home, our kids and their kids. I have to say at this juncture that I enjoy teaching more than at any time in my past. It is what one might call a talent on loan from God, which some day, I will have to turn back over to Him. But for now, I enjoy the heck out of it and look forward to the energy and mental simulation it provides me at this point in my life.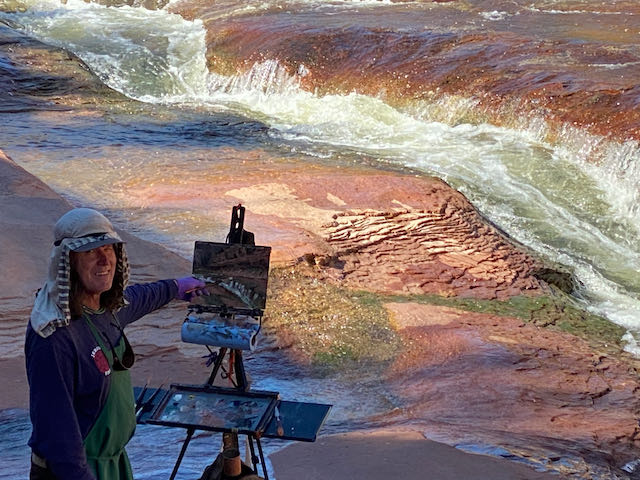 Reed, painting the slide waterfall at the famous Slide Rock State park in Oak Creek Canyon during the worst of the pandemic shut down.

ROPES THAT RESCUE has a consistent reputation of serious rope systems analysis and rescue systems inquiry. Courses are kept small and the cost for these intensive courses is surprisingly low! Be sure and visit our Ropes That Rescue FACEBOOK page and see the "Training Venues" slides shows on the main menu above. You can see that this rigging school is different from any others you have been to before. Our students are passing the word about the Ropes That Rescue difference. In fact, many of our participants are instructors from other rope rescue schools.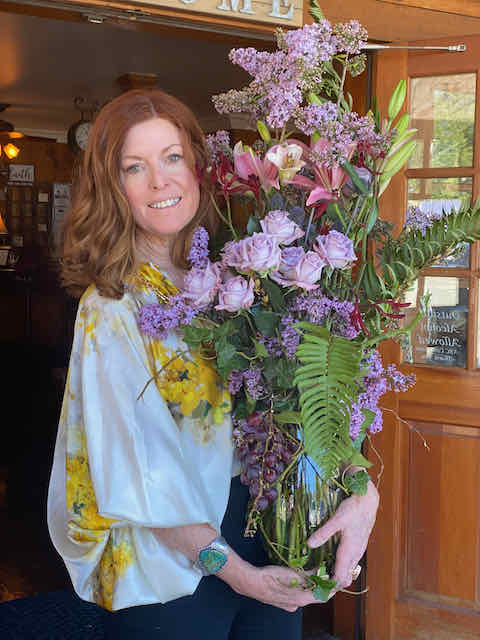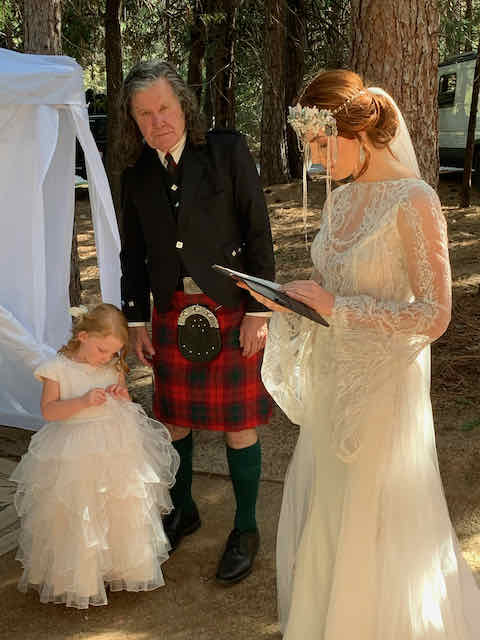 instructor-level focus
These courses are in-depth and hands-on courses, emphasizing a "train-the-trainer' approach. RTR workshops and seminars are designed to foster serious inquiry into the field of rope rescue and rigging with emphasis on testing and scrutiny of procedures in use around the country. Students are encouraged to exchange ideas in a friendly, flexible, non provocative setting.
Many people involved with rescue work today know WHAT they believe, but not WHY they believe it. These courses are for those seeking a keen understanding behind a given methodology or procedure. Much of the classroom time is devoted to this inquiry, which we believe arms the student with answers to questions their team members will certainly ask. In this context, RTR Instructors remain open to new ideas but will conduct the class in a manner that will focus course direction.
Specialized equipment, while interesting and sometimes timesaving, will be looked upon as peripheral, whereas basic skills knowledge will remain central to the course's objectives. RTR believes that basic skills allow the rescuer to problem-solve and improvise in difficult situations which is key to the development of any rescue instructor.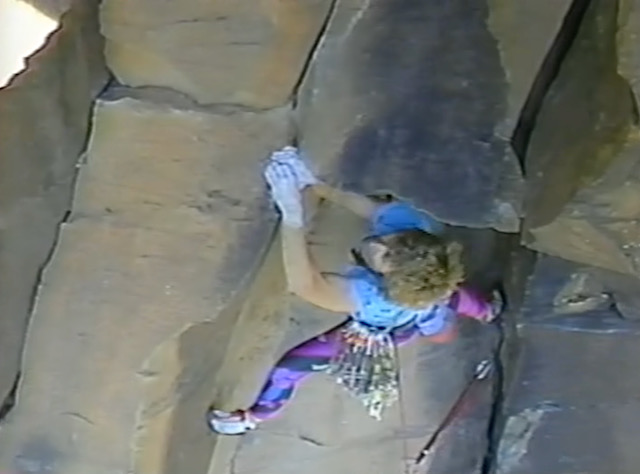 program length
We have been told in the past that our programs are too long for most people and "what in the world would take that long to teach, anyway?" The fact of the matter is, even after our seven-day workshops, many of our students feel that there could have been more time to soak up the information and intricate procedures we address. It has been our experience that the duration is absolutely essential for grasping the needed practical knowledge of artistic and complex rope rigging. We think you'll agree.
two - point philosophy
RTR practices a philosophy foreign to many rigging schools in the US by insisting on a constant two-point contact within the vertical realm. Students learn that putting such a philosophy to work within their own agencies enhances safety and, in the long run, good business.
programs taught by active rescue professionals
RTR Instructors are physically out performing actual demanding rope rescues where the students benefit greatly from the practical experience.
wilderness and industry
Students from industry who are new to our training ask us why and how we teach industrial techniques in the wilderness. Our thinking is that if you can operate in the mountains, you can certainly operate in the industrial setting. Mountainous terrain provides some of the harshest rigging problems for the student to overcome. Many industrial teams like those of ExxonMobil Chemical send their whole emergency response teams to RTR for training. There, a good mix of industrial sites and wilderness enhance the training experience.
simple "barn floor" physics
Teaching physics - how it relates to the rope rescue field - is perhaps one of the greatest challenges to the practitioner in the vertical realm. To many, the task of learning physical principles related to technical rigging is daunting within the context of a short class. Ropes That Rescue programs and workshops have become known within rescue circles for the ability to teach practical physics to the rescuer - in essence, getting the hay down out of the loft onto the barn floor where the cows can get at it. For too long, rescue instructors have either not relayed the subject in a manner which is understood and applied by the practitioner, or they do not understand the subject themselves. RTR's outstanding slide shows, and to-the-task lectures draw the student into a full and working understanding of the physical world around them.